No-bloat email marketing software
All that you need to successfully sign up, segment and market to your audience via email. Nothing more. Nothing less.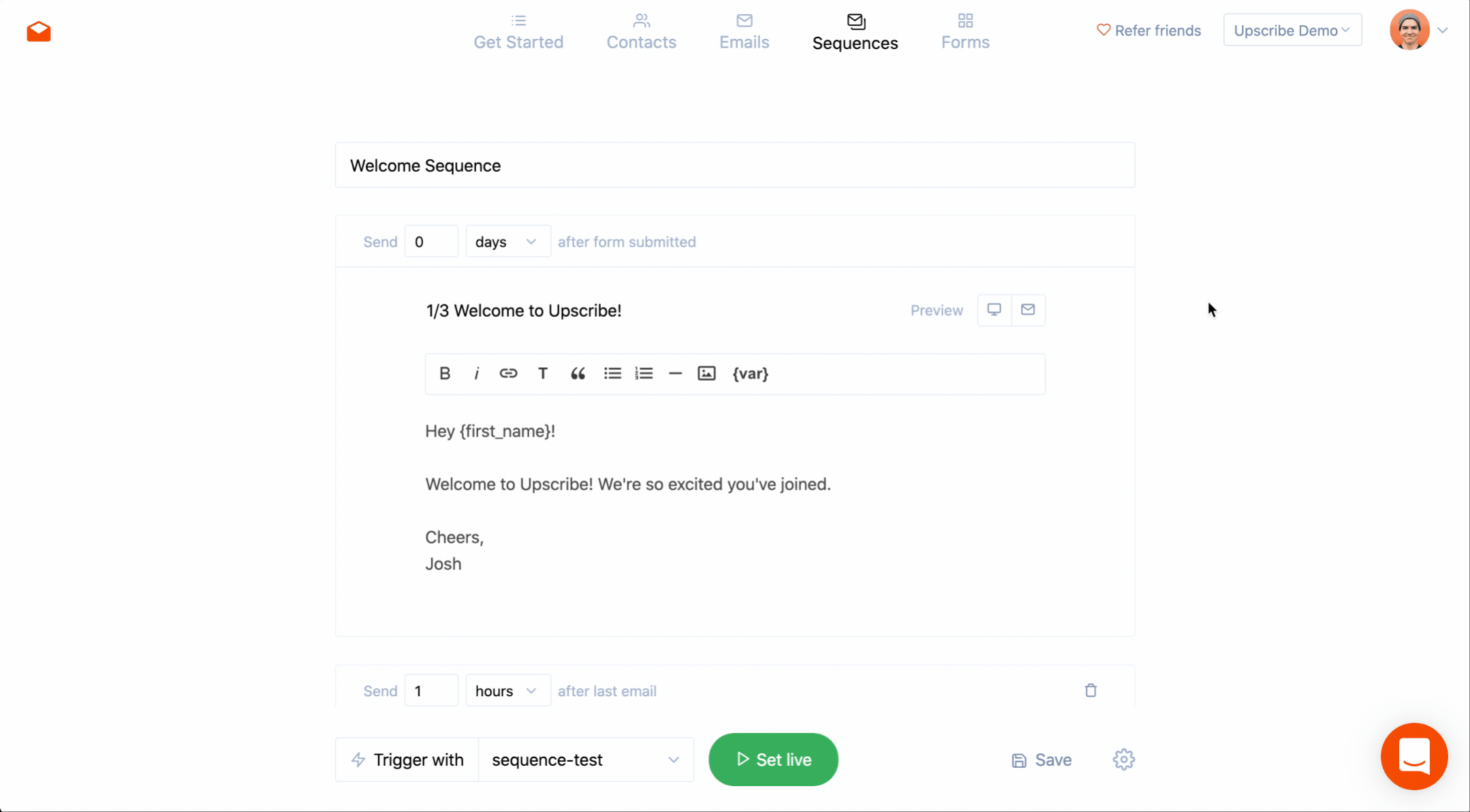 Create Multi-Email Sequences
Put your emails on autopilot with our automated email sequences. Whether you want to simply welcome subscribers to your list, onboard new trials or build excitement for a product launch, our sequences are both easy and powerful.
Start your trial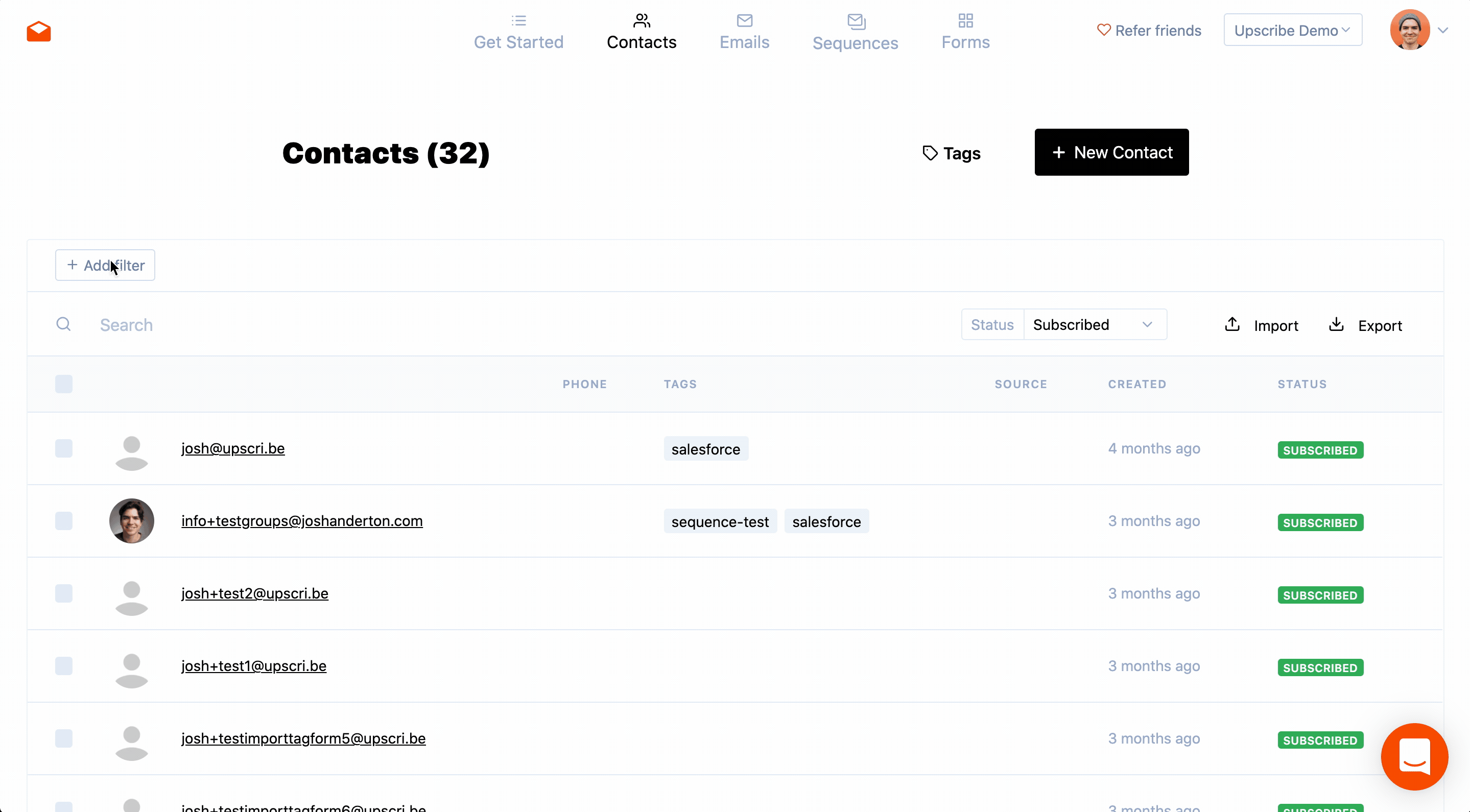 Simple, but versatile Segmentation
Get better results from your email marketing by segmenting your list. Tag your contacts by interest or source and make sure you're sending your list the emails they want to read
Start your trial
Everything you need from your Email Marketing Software
Whether you simply need a newsletter to build your audience or advanced, yet simple to use email marketing tools, Upscribe has you covered
Segmentation
Send emails to your contacts based on Tags, or the form they submitted, and send more personalized emails.
Custom sending domain
Your emails come from your email address. Not some default email address shared with a bunch of other senders.
Privacy-focused
While other ESP's are tracking things like Gender, Age, Location - we won't track your audience's personal data. Only opens & clicks.
Easy lead magnets
Triple your conversion rate by offering readers a valuable download or article when they subscribe. Create multiple forms and offers for higher conversions
Paid newsletters
Build your audience and make a living from your content. Upscribe makes it simple to start charging for your newsletter with zero fees
High converting forms
Whether you want to embed Upscribe into your blog or fire a popup when your reader has finished reading, Upscribe's beautiful forms convert like 🔥
Testimonials
Our clients love to use Upscribe to engage their audiences - here's a sample of our feedback
I love the service, super easy and the medium sign up is clutch

It's awesome to see my own first mailing list grow, thanks to your easy-to-use product! 🥰

I like the simplicity of it. It does what I need but it doesn't have the bloat that something like MailChimp does.